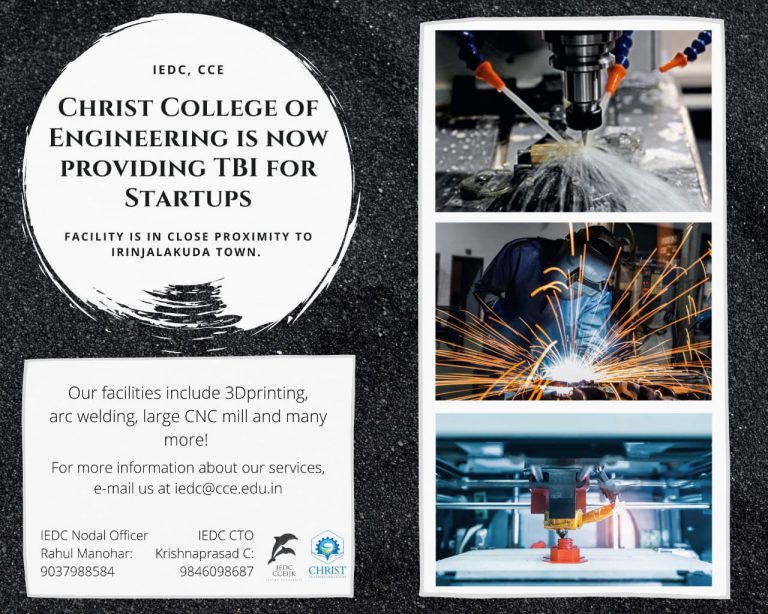 TBI at CCE
Christ College of Engineering is gearing up to promote local entrepreneurs and innovative students by providing Technology Business Incubator (TBI) in the campus.TBI is a platform to establish the academia-industry relationship. This idea benefits and unites both entrepreneurs and students.
The college is willing to extend their full support by permitting the usage of facilities in college such as the 3D printer, CNC machine and various other labs. In additions to this, 24 hours unlimited internet facility and power supply are made available for the startups in the TBI.
The college is located close to Irinjalakuda town which makes it appropriate for the startups to anchor their venture. Those who wish to be a part of this program led by the College IEDC Cell shall contact the Nodal Officer, Mr Rahul Manohar O.
Mr Rahul Manohar
Nodal Officer – IEDC
Christ College of Engineering, Irinjalakuda
+919037988584
OTHER ACTIVITIES AND EVENTS
The most recent activities and events are listed on this page. For a complete list of activities and events refer yearly reports at the end of the page.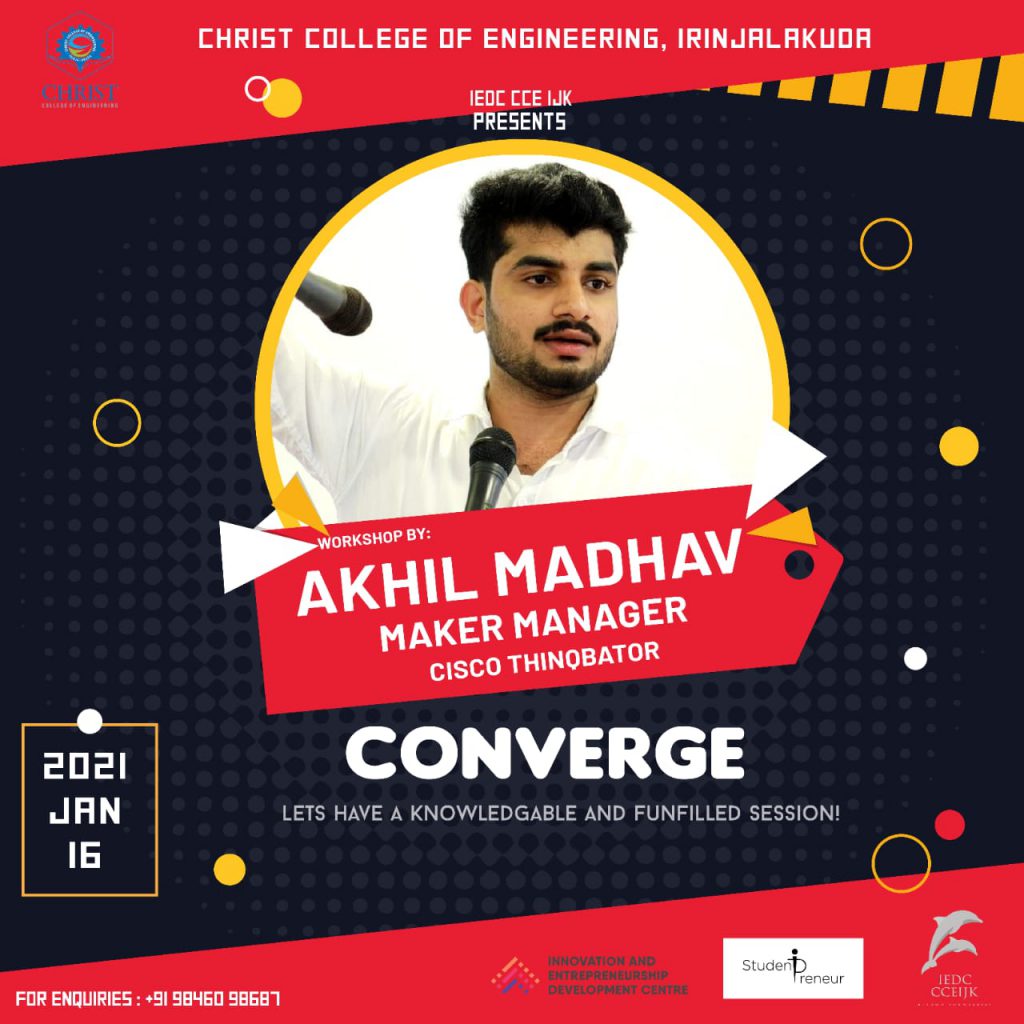 Converge is an exciting and illuminating event, hosted to enlighten the activities,ventures and pursuit of IEDC CCE, for the first year students, as an introduction to entrepreneurial culture.

This edifying and exhilarating session will take you through the undertakings of IEDC CCE and acquaint you to it's functioning.
In addition to that , there was a Session by Akhil Madhav, the Maker Manager of Cisco Thinqbator.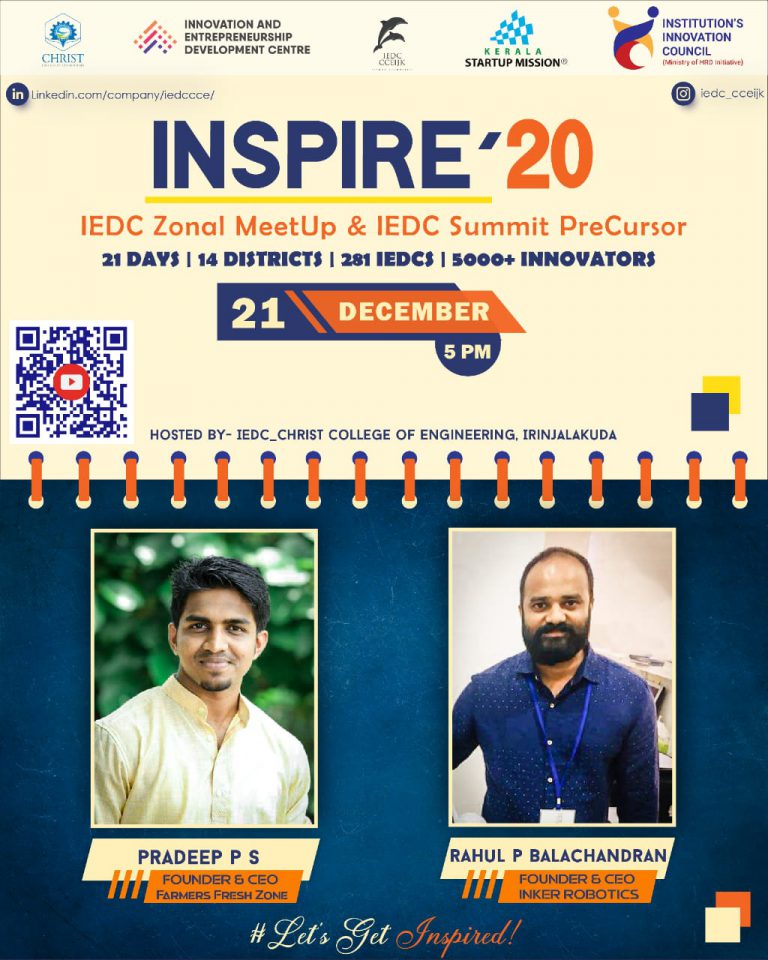 Inspire 2020 organized by KSUM, aims to strengthen the creative and entrepreneurial side of each student and transform them into budding entrepreneurs. Students got an opportunity to attend an interactive session on Entrepreneurs and Innovators with two eminent and successful entrepreneurs: Pradeep PS, Founder and CEO of Farmers Fresh Zone and Rahul P Balachandran, Founder and CEO of Inker Robotics.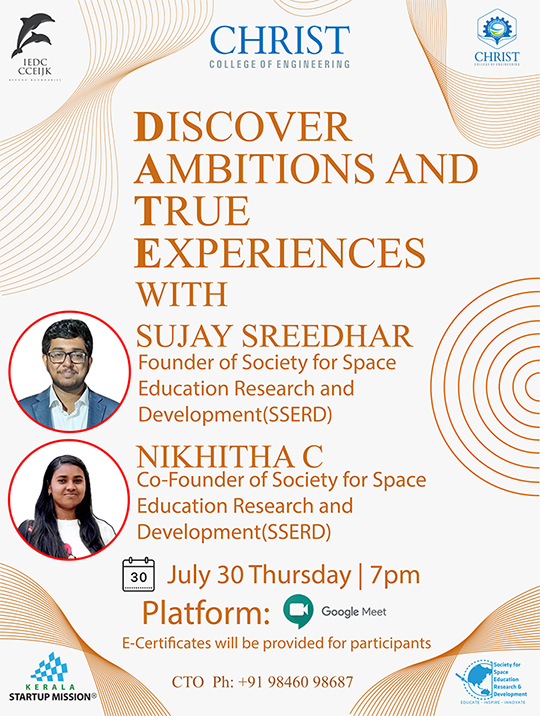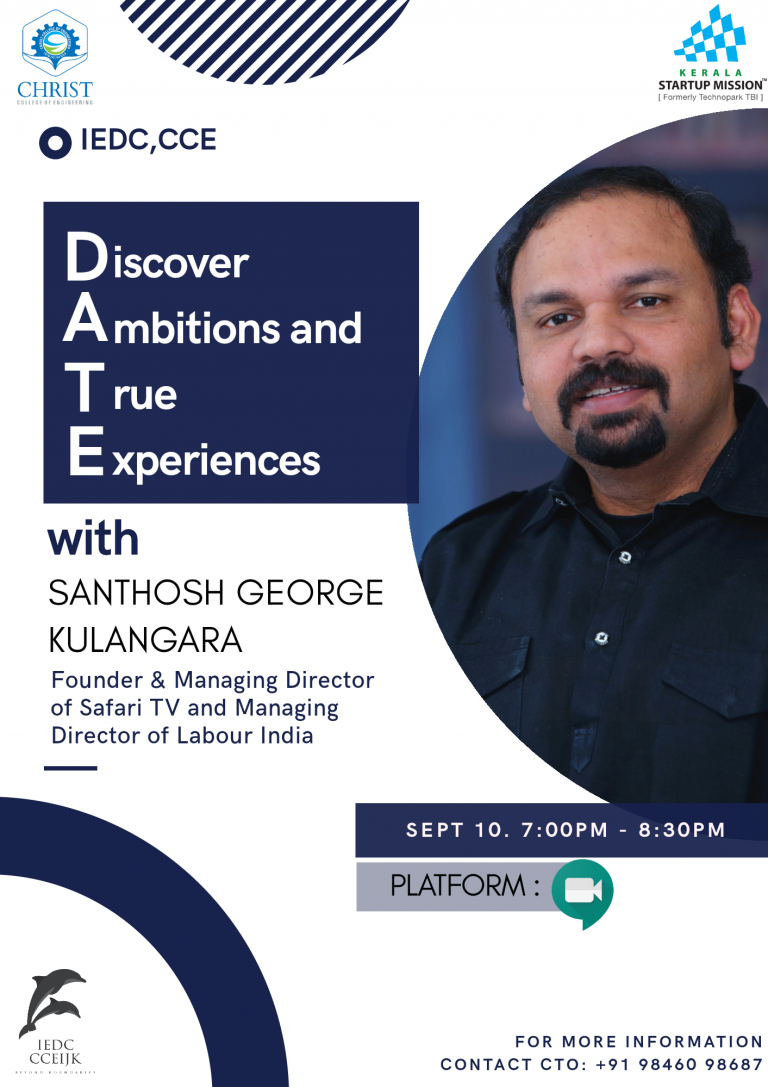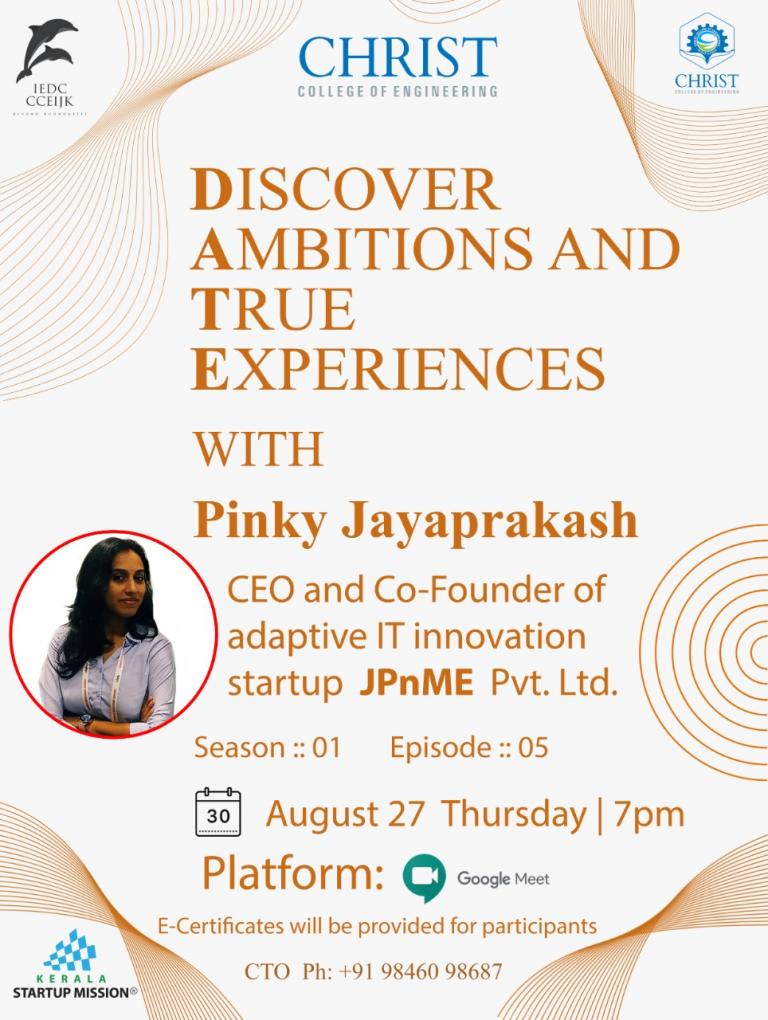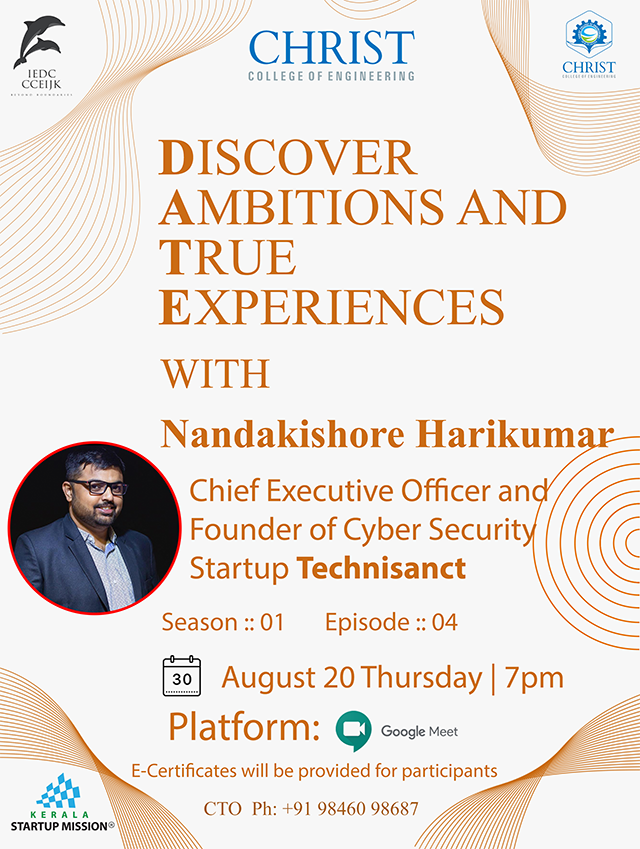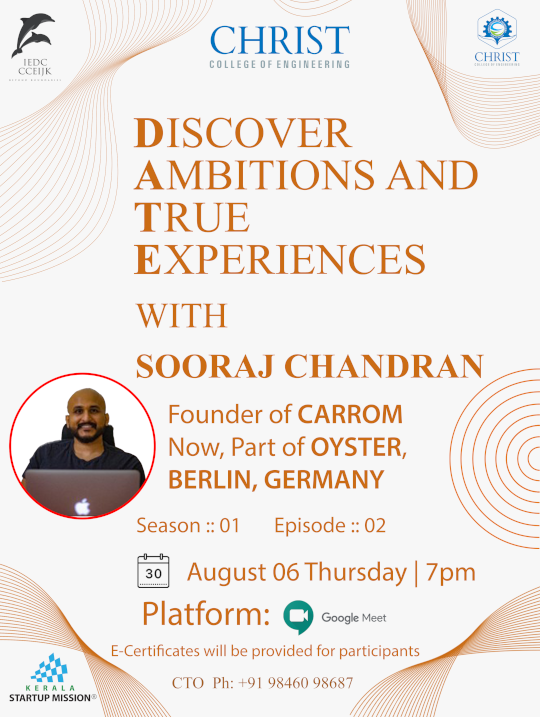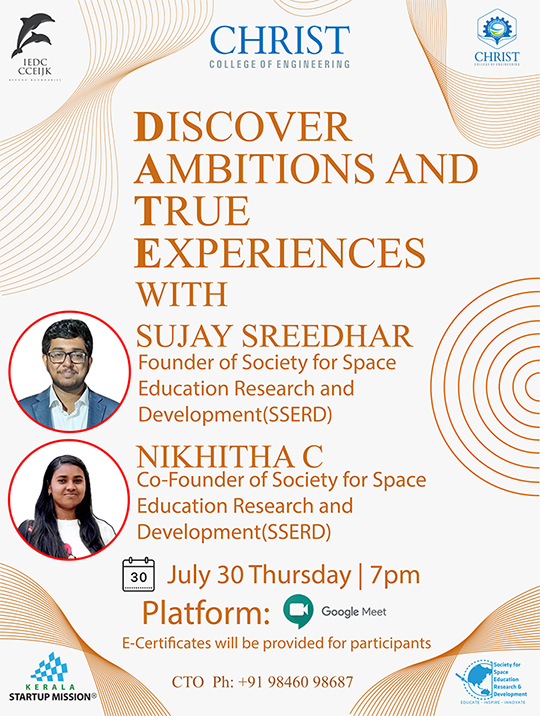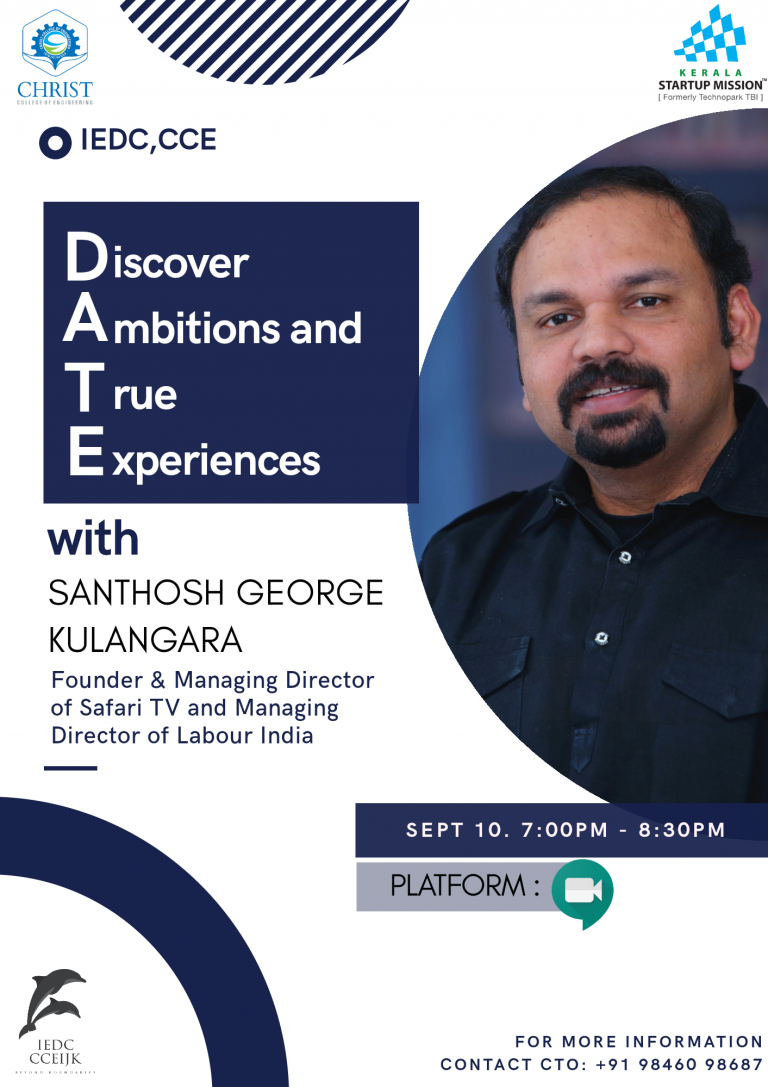 Date with entrepreneur: Season 1
The strength of the team is each individual member. The strength of each member is the team.
-Phil Jackson
Gratitude remains the highest form of appreciation and we would like to thank each and every one of you for making "DATE with an Entrepreneur season 1" a victory!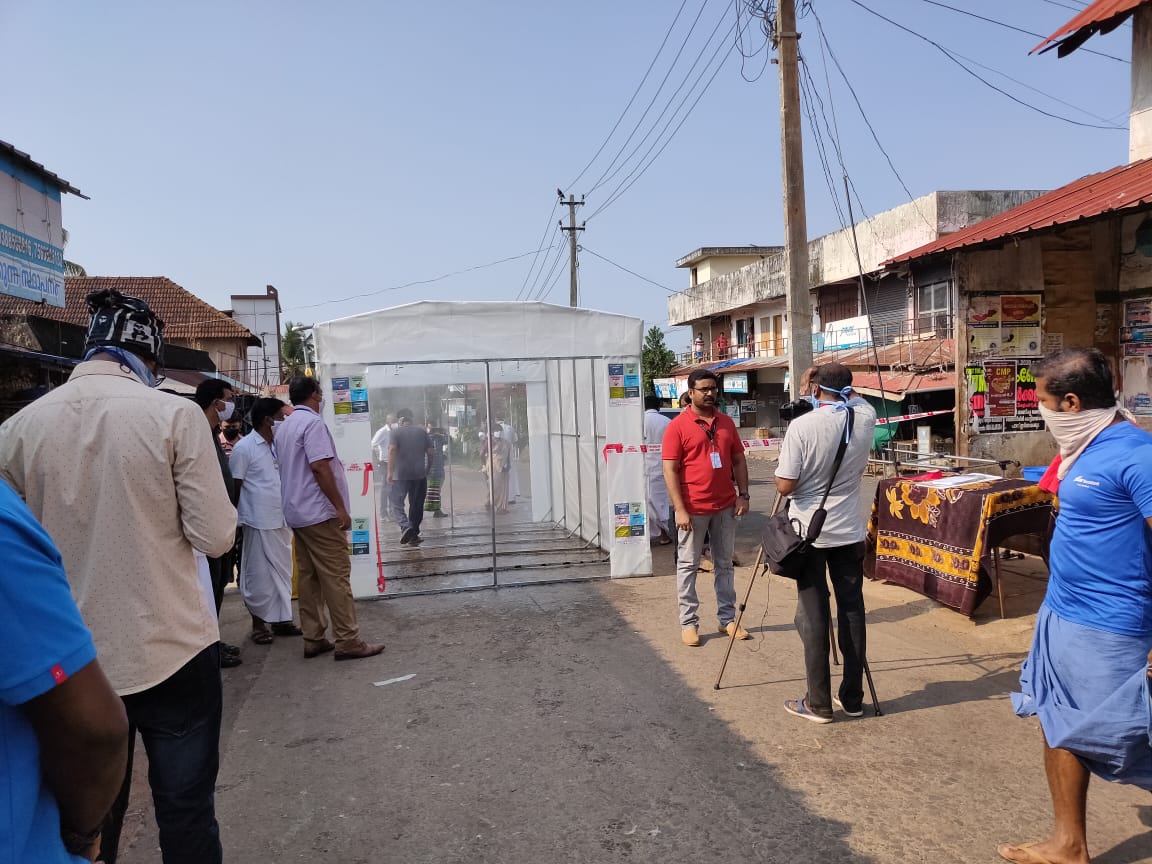 Sanitation Tunnel
April 8th, 2020
The municipality and Health officials approach Fr. John Paliakkara seeking technical assistance, to manage crowds in the market during Easter – Vishu days in the light of Covid 19 crisis.
Rest is history…
Within 12 hours on April 9th, Christ College of Engineering, Irinjalakuda, initiated a series of chain reactions battling covid-19, by installing a Disinfection Tunnel at Irinjalakuda market. Appreciated by all areas of the society- Municipality, IMA, Health Department, Kerala Police and many more, we strived to battle covid-19 and we still are …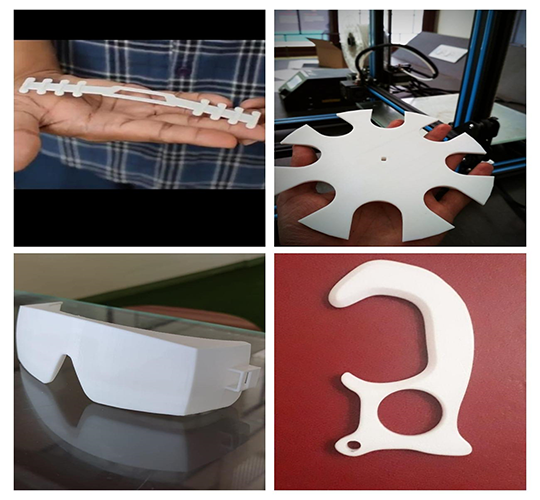 Engravers
In the wake of the pandemic, public health has become of vital importance. In response to this altering contagion circumstances IEDC CCE has devised an UV disinfection chamber for Barber shops and salons. This device assists in disinfecting the instruments used in these salons with the aid of UV light making it defended and secure for the next usage. ENGRAVERS, an affiliate of IEDC CCE,has contrived several products to support the community in this pandemic.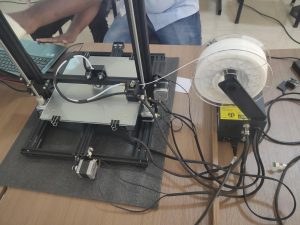 3D Printing Workshop
February 2020. The program was led by Sathish Kumar,IMIK on 3D printer assembling. The session was also led by various student coordinators on 3D printing softwares. The course offered specializations in 3D printer assembling,3D printing with 3D designs and 3D printer slicer software training. 50 students from different branches participated in the workshop. The workshop was very informative.
UV Disinfection chamber
Barber shops are one of the places where we require proper disinfection. Usage of same hair cutting instruments like scissors, trimmers and combs have to be properly disinfected before the reuse. In order to make this process efficient, the IEDC Centre of Christ College of Engineering has created a disinfection box which can serve this purpose. The product is designed and developed by IEDC members under the guidance of Rahul Manohar Sir. The cost for single unit of this disinfection box will vary from 3200- 3800 depending upon the size.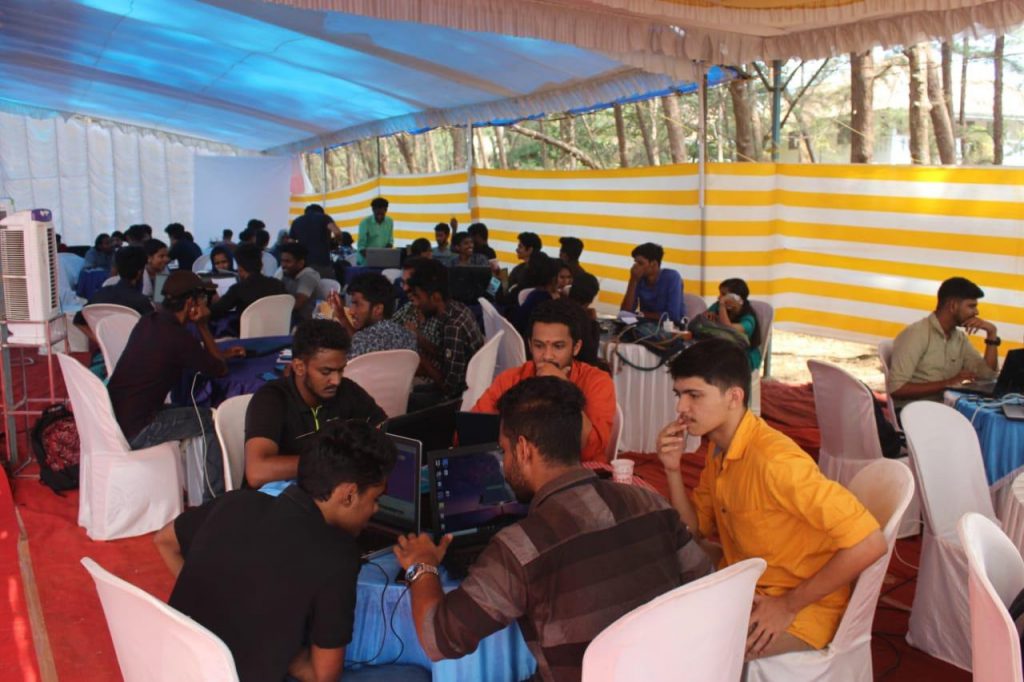 Beach Hack 2
Beach Hack 2, the follow-up of the first-ever beach hackathon of South India was conducted on the 14th and 15th of February at Azhikode, Munakkal beach. This prestigious event is conducted by the Computer Science Department of CCE and students from all over South India took part in it. The theme of the competition was "Agriculture". This competition consists of two rounds. The first round was a 24-hour hackathon to find the maximum solution for the given problem statement. Then,10 teams were shortlisted for the final round, which was the presentation round and was allotted 10 minutes for the same. Beach hack aims at bringing out the best and innovative solution for some of the problems that we face in our society.